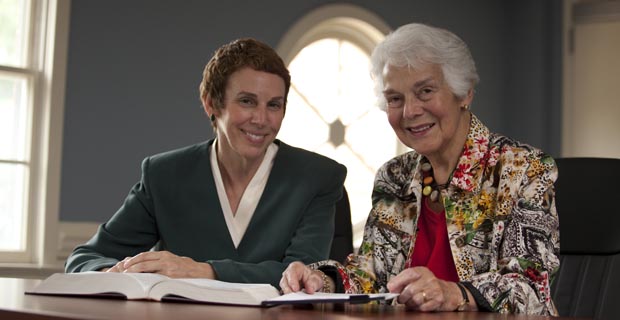 Arlington, VA – Senator Mary Margaret Whipple and Senator Patsy Ticer today endorsed Libby Garvey for the County Board seat being vacated as a result of Favola's election to the Virginia Senate.
Senator Whipple issued the following statement:
"I am so pleased to endorse Libby Garvey for Arlington County Board. It's a tough job, but Libby's experience, ability and dedication to our community make her the obvious choice."
Senator Ticer issued the following statement:
"I've worked with Libby for years. She has a deep understanding of the issues facing Northern Virginia. I know she is committed to the progressive values that are important to us. She'll be an excellent County Board member for Arlington."
Senator Whipple served on the Arlington County School Board before elected being elected to the County Board in 1983. She then moved on to the Sate Senate in 1996. Senator Ticer served as Mayor of Alexandria before being elected Senator in 1996.
Libby Garvey offered this reaction:
"I'm honored to have the support of these two strong leaders who have done so much for our community."