Dear Democratic Family: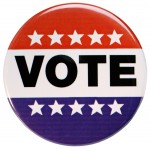 This election is important not only for the future of Arlington County but also for this years November elections. We Democrats have lost 2 of the last 4 special elections. We can't afford to lose tomorrow! We have to keep forward momentum going if we are to keep Virginia blue in November when Governor Tim Kaine and President Barack Obama are on the ballot. With your help I know we'll come out on top and I'm excited to see all of my Democratic friends at the polls!
This is a pivotal time in Arlington. We are a vibrant, energetic community – without a doubt, Arlington is a great place to live and do business. But the years ahead present very real challenges and opportunities for our community as well as some very significant decision points for our community's leaders.
The candidate who wins the March 27 special election will play a crucial role serving on the Board when Arlington faces critical decisions about how we manage change and opportunity in a time of limited resources. Our County Board must be clear about Arlington's priorities and stay grounded in the fact that it serves you — the Arlington citizen. Our County Board's priorities must be reflective of our community's priorities.
When I came to the School Board in 1997, our capital program was a mess. Now, we have renovated and rebuilt almost every one of our schools, largely on time and on budget. The Washington Post's Challenge Index ranks our 4 high schools in the top 1% nationally. People like Secretary of Education Arne Duncan and companies like Boeing move to Arlington, in part, for our excellent schools.
This is not a race for School Board, but the traits and characteristics of a successful Board member on an effective, responsive County Board are the same. They are:
Establishing, and sticking to, clear goals and priorities that reflect what citizens have made clear are the most important needs of our community;
Being transparent, monitoring progress, and reporting back to the taxpayers, even when the reports aren't so good; and
Being a team player who remains an independent thinker, one who speaks up, and one who questions and proposes alternatives.
For 15 years, you have seen me maintain that necessary balance. Independent, original thinking coupled with my years of service and experience is exactly the combination our community needs in our next County Board member.
I promise to continue to work for you just as I always have. And, as someone who has devoted her life to public service, first in the Peace Corps, and for 15 years on the School Board, you can be sure I am a progressive who has stood, and will continue to stand, up for our core civic responsibilities: public safety, education, transportation, physical infrastructure, affordable housing, and concern for the most vulnerable. Whether born in Arlington or a transplant from elsewhere, we Democrats share something important: a sense of community and a commitment to making Arlington a place where the system works for everyone. As we grow and change, we must keep that sense of community and shared values. That is why I'm running for County Board. If you have not already voted, please do so on Tuesday and please bring friends and neighbors with you to the polls.
Thanks, and onward to victory tomorrow!
Libby