Dear Friends,
January's meeting agenda was quite light, but two items are of particular interest for most residents. Both help our transition to a resilient 21st-century urban community. 
 
Meeting our Renewable Energy Goals Early:  As you know from my September newsletter, when we adopted our Community Energy Plan (CEP) we set the goal of having at least 50% of the energy used by Arlington County government operations from renewable sources by 2022 and 100% by 2025. We just approved a partnership with Dominion Energy to buy about 80% of our power from a Dominion solar farm that will be built in Pittsylvania County on mainly unused agricultural land. One third of the energy it provides will go to us and 2/3 will go to Amazon. Called the "Amazon Arlington Solar Farm Virginia," it should be operational in 2022. Arlington is the first locality in Virginia to enter into a power purchase agreement for off-site solar energy with an investor-owned utility, and I doubt we will be the last. The project entails no upfront cost from the County and should be revenue neutral. I'm very pleased that we are helping to support renewable energy and encourage others to do so. The change to renewable energy cannot come soon enough for our planet.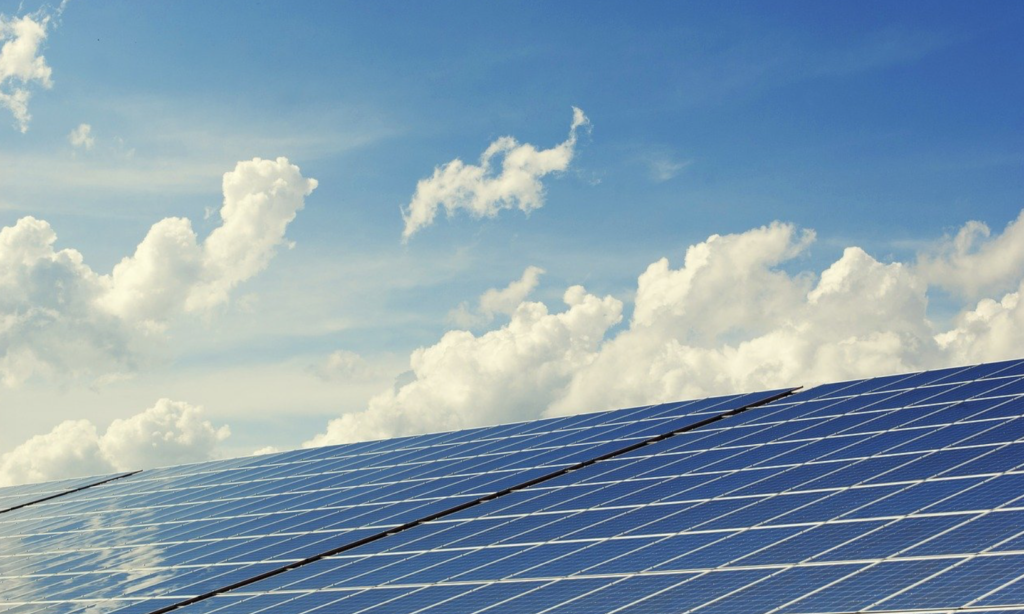 Almost up until our vote, the Board and our staff thought the land used for the solar farm was completely deforested. To our dismay, at the very last minute we learned that about 10% of the land had trees on it. This led to a quick consultation about the agreement with our attorney in closed session, and a conversation with Dominion Energy and our staff in the meeting. When we adopted our CEP last fall, the only reservations I expressed were about the effect of large solar arrays on our rural neighbors and the environment. We learned several things that made me willing to go ahead with this agreement: 1) Dominion Energy agreed to look closely at the trees they might have to remove for the solar array and inform us when they determine exactly where the arrays will go. 2) Dominion avoids wetlands completely and works to restore the environment after construction by planting new trees and vegetation. 3) We learned that Pittsylvania County has strong permitting regulations to ensure that solar farms do not cause erosion affecting nearby streams and that there is a natural buffer between farms and surrounding areas. 4) Solar farms are part of Pittsylvania County's economic development plan.
We've never had a relationship like this with another area of the Commonwealth. I'm pleased it's a win-win for all of us and a real step towards fighting climate change. It does, however, indicate that the next step in energy resiliency is producing more natural energy here in Arlington. I am confident the technology, such as windows that can produce solar electricity, will evolve to enable that in the future.
For the moment, this is an important step forward.

Significant Speeding Fine to Increase Pedestrian Safety: Those of you who have driven west on Rte. 7 know that everyone slows down immediately when they enter Falls Church. For years, Falls Church has posted, and strictly enforced, a $200 additional fine for speeding in certain zones. The amount of the fine and strong enforcement has succeeded in slowing down traffic there for years. In Arlington we've always been concerned about traffic safety, but recently we have seen a significant increase in residents writing to us concerned about pedestrian safety, people speeding and running red lights. Not long ago two young children were struck in a crosswalk by an inattentive driver going too fast. We need drivers to pay attention and slow down.
We approved a $200 additional speeding fine for neighborhood roads that meet certain criteria as permitted by Virginia code. We will be posting prominent signs under the speed limit sign. We'll be spreading the word to try to make sure everyone is aware. This is not, as some have suggested, a way to raise revenue. We don't want any extra revenue through speeding tickets; we just want people to slow down. I find myself trying harder to drive gently and within the speed limit these days, staying aware of pedestrians, pets and children in our neighborhoods. It doesn't take much more time, it's calming and it can save lives.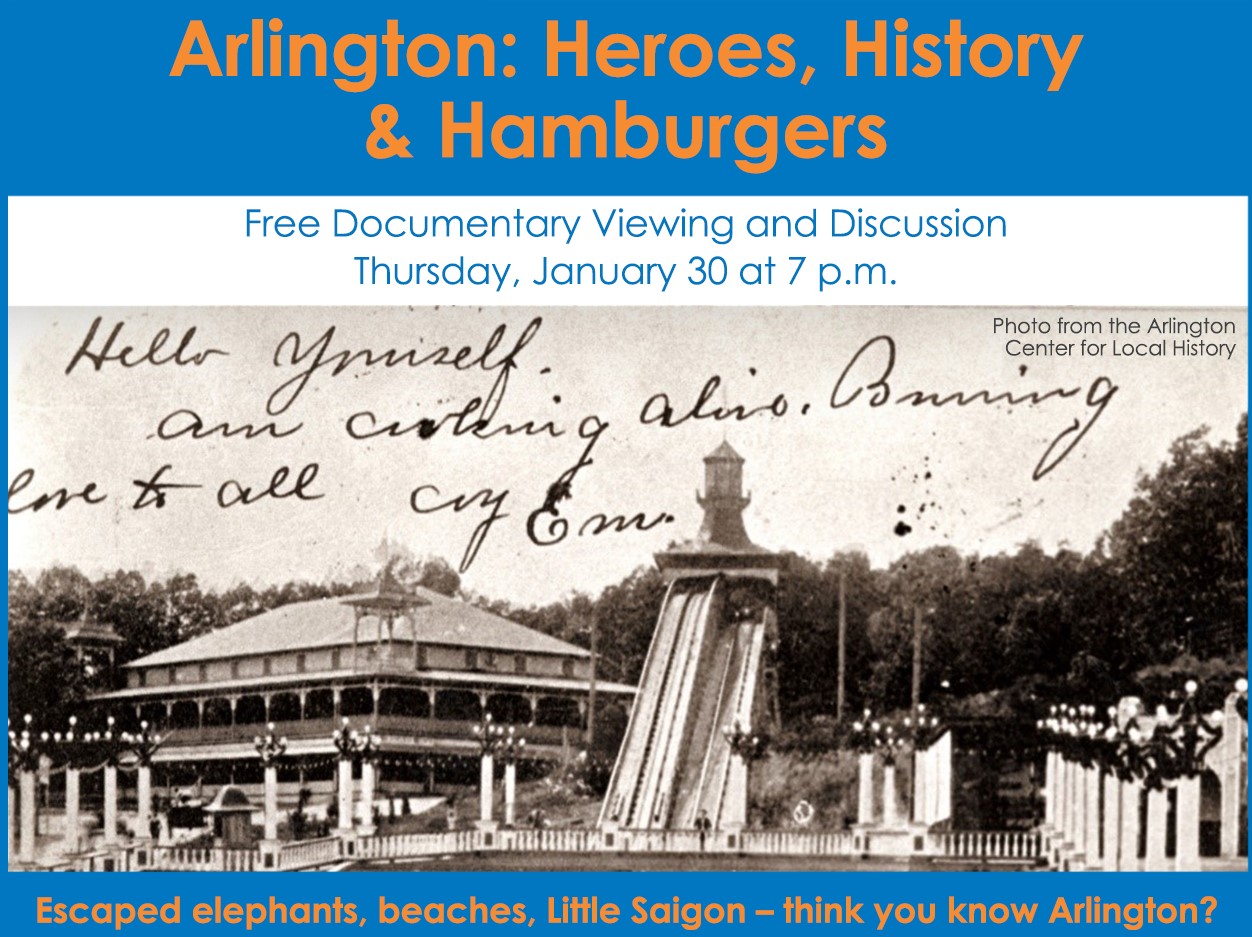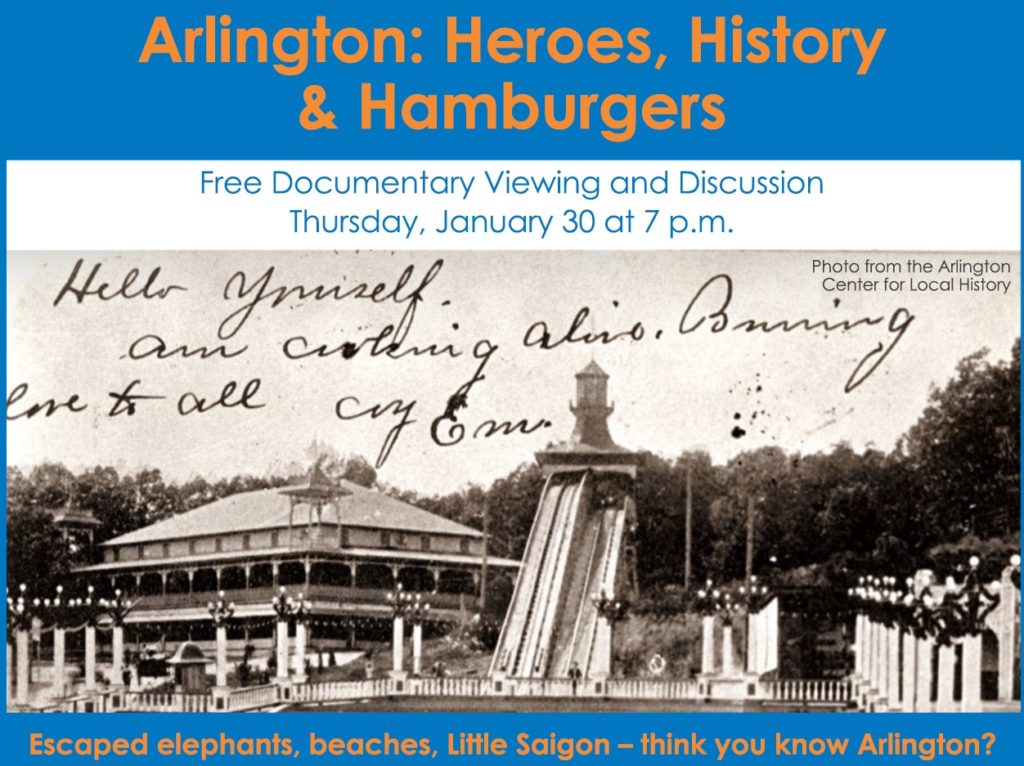 Arlington's 100th: We will be showing "Heroes, History & Hamburgers" at Central Library on Thursday, January 30th at 7:00 p.m. It's a film about Arlington's history starting in the 1600s and going up to 2005 when the video was produced by WETA. We'll have popcorn and a discussion afterwards. I look forward to seeing some of my readers there.
Thank you for the great Kickoff: 70 people came to the New District Brewery to help me kick off my re-election campaign. More sent supportive notes and contributions. This was my favorite kind of event with people from all over the County, of all backgrounds and ages. Everyone had fun. Special thanks to Aneesh Chopra for his energy and supportive remarks, and to my grandson, Jeremiah, who introduced me. I am truly blessed by our community and my family. I cannot thank you enough!
As always, I hope this information has been helpful, and I welcome comments, suggestions or questions from my readers.
Best,
Libby
P.S. If you're able to tune in to the politics hour on the Kojo Nnamdi Show on WAMU this Friday, January 31st between 12:00 and 1:00 p.m., Kojo will be interviewing me.