Dear Friends,
 
The Board lost our friend and colleague, our vice chair, Erik Gutshall, to brain cancer yesterday. We are heartbroken. 

Erik loved being a Board member and loved Arlington. His death is a loss for us all, but especially to his family and our thoughts and prayers are with them.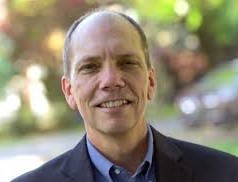 We will begin our County noon Town Hall about food distribution during the pandemic today with a moment of silence for Erik. Over the coming days, my colleagues and I will be considering how best we can honor Erik's life and service. The Arlington flag will fly at half mast for the next week.

I know Erik's family would appreciate cards and emails.  
I hope everyone is staying well. This is a difficult time for Arlington in many ways.  

Libby