Dear Friends,
March is a busy month for the Board and during our meetings we continued our budget work sessions and vaccination efforts. https://newsroom.arlingtonva.us/release/march-county-board-meeting-agenda-highlights-2/
Stream Resiliency
Our regular monthly meeting had a number of land-use items. However, the issue that got the most attention was awarding a contract for the construction of the Donaldson Run Tributary B stream restoration project. This project has been in the works for many years. While it is still called a "restoration" project, it is more accurately called a stream "resiliency" project. There is no way the stream could be restored to its natural state before all the residential development began over 60 years ago.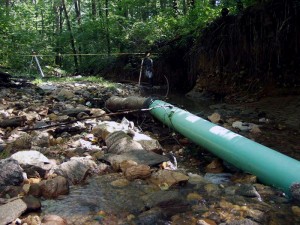 Those speaking against the item were concerned about the approach we are taking on the project. I believe there has been a lot of misunderstanding about this project and I'll try to summarize the issue as I see it. There is a growing movement of people around the region who are convinced that the solutions local governments are using for degraded streams are more expensive and more invasive than is necessary. Meanwhile, these streams continue to degrade rapidly and cause many problems.
There are a number of factors at play that make Tributary B a difficult and expensive project. First, this stream is in a highly-developed area with private property as well as water and sewer pipes very close to or on it. Second, the pipes that used to be all underground now sometimes are exposed along the stream bank or across the stream bed and are subject to breaking. Furthermore, development in the mid-20th century did not take into consideration the effect the many homes and roads they were building would have on the streams. Also, this stream is along the fall line, so there are steep drops in elevation meaning that during storms the water runs quickly and with great force. The large storm events we are having due to climate change add to the destructive force of the stream. Large trees are lost regularly as their roots are undercut and large amounts of soil are washed into the Potomac and into the Chesapeake Bay.
Opponents wanted us to adopt a less invasive approach to the project to preserve more trees and to use some of the trees on site as part of the project to slow the water. The issue has become a war of experts, which is always difficult. Outside firms were brought in to analyze the staff proposal, and staff has made some modifications based on those recommendations. Ours is the type of approach that is being used around the region on this type of heavily impacted stream. https://projects.arlingtonva.us/projects/donaldson-run-stream-restoration-tributary-b/
I, and our staff, can see how the approach opponents would like to use could be effective in a different situation. It is quite possible we will use the alternative approach in the future on a different project where it could be effective. But it seemed clear to me that the solution we approved for Tributary B is best in this case and that it is becoming urgent that we proceed with the project. We cannot have water and sewer pipes breaking in large rain storms.
FY 2022 Budget
We are nearing the end of our budget work sessions and will hold a public hearing on the manager's proposed budget expenditures (April 6th from 7 – 11 pm) and on the proposed tax and fee rates on April 8th from 7 – 11 pm. Please consult this link for more information: https://budget.arlingtonva.us/fy-2022-budget-information/ I regret that we are not holding the two on the same night because I always think it is helpful for those who want us to provide more funding for programs to listen to those who are concerned about their rising taxes, and want us to spend less, and vice versa. Government is always a balancing act and I think the more our public understand all the tradeoffs, the better is the public discussion. That said, the hearings will be virtual and easy to "attend" so perhaps people will tend to tune in for both.
We have heard from several non-profits concerned about the cuts to their funding proposed by the Manager. This includes the Virginia Cooperative Extension, the Lee Highway Alliance, Arlington Independent Media and more. I am hopeful that many of the funding cuts can be restored once we know how much federal funding we will be getting and what restrictions Congress has placed on its use. The Manager will be reporting to us soon on how this situation looks. Again, I am hopeful many of the cuts can be at least partially restored. There are, of course, many significant needs: our schools want more funding especially for a teacher pay increase; our own employees have been working hard and could use a pay increase; there are frozen positions that it would be good to fill if we can. And, of course, taxes on homeowners will go up unless we lower the tax rate which I would like to be able to do. Finally, while we believe next year will be much better financially for our community, there is a lot of uncertainty about the post-Covid economy, and the possibility variants of the virus will continue to be a challenge.
Vaccinations
We continue to ask the State for, and receive, more and more vaccines. Last week we received 8,500 and we should get about 9,400 doses this week.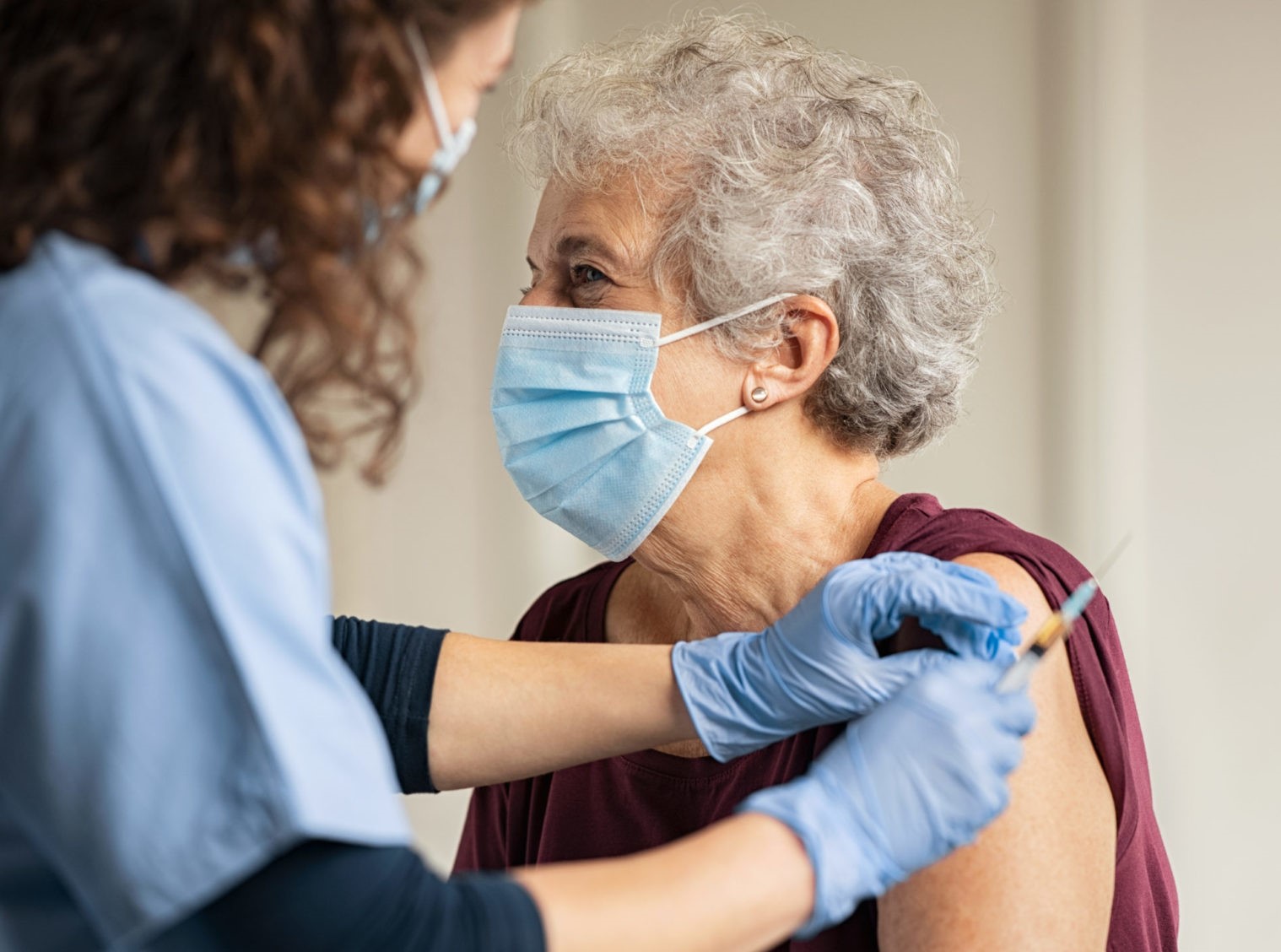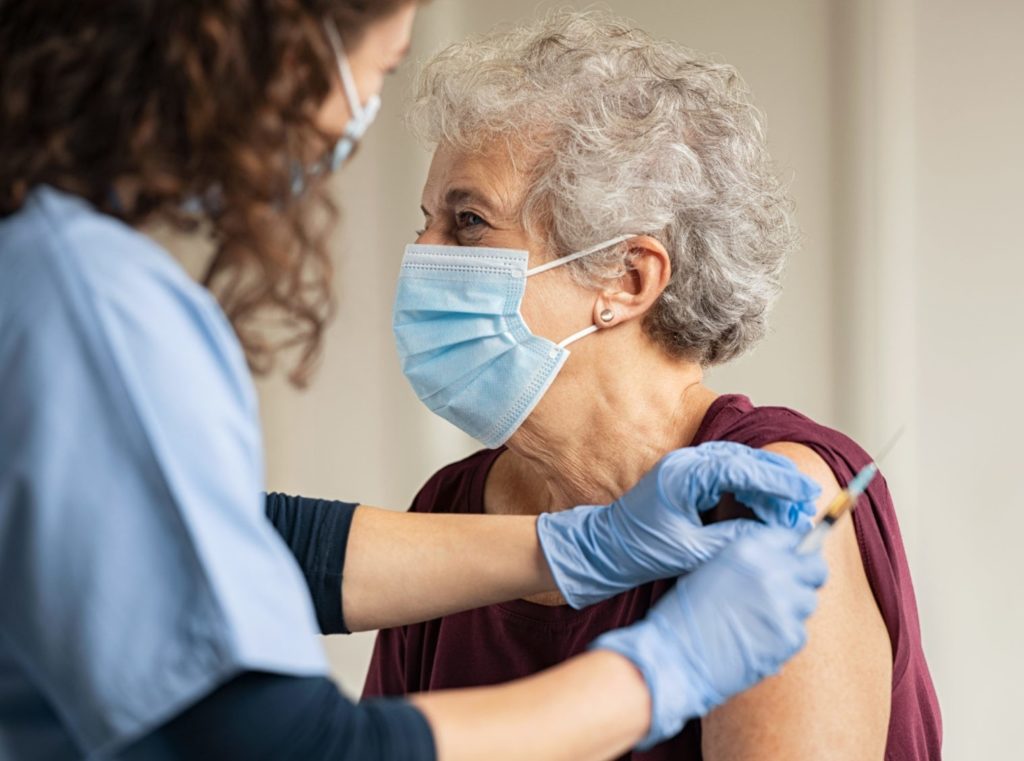 This is the County's current vaccination status:
1) We have now scheduled vaccinations for all Arlington County residents who are 65+ and who have pre-registered through either the Arlington County system or through http://Vaccinate.Virginia.gov.
2) We've also scheduled all those 16-64 with underlying conditions who pre-registered before February 16th.
3) We are in the process of sending appointment invitations to the approximately 20,000 people in this 16-64 category who registered after February 16th.
4) The Governor is likely to open up vaccinations to the general public in April.
5) We are coordinating with our Arlington Free Clinic, Neighborhood Health and others to reach out to underserved populations and make sure everyone who wants a vaccine can get one through those services if needed.
6) We hold "pop-up" events to help people pre-register for vaccinations throughout Arlington where we think people might not know how to sign up or could use assistance doing so.
7) We are partnering with Amazon to open up a vaccination center in Crystal City near their headquarters.
Also, some CVS, Safeway and Giant stores are receiving doses from the Federal Government. People can use www.vaccinefinder.org to try to get their doses there.
Some general points:
• The best vaccine is the one you can get soonest, from whatever source;
• Vaccinations should always be free and you should never be asked to pay, or for a Medicare or Social Security number or for proof of citizenship;
• You will be asked for your driver's license or something to show you live in Arlington;
• We continue to do appointment-only vaccinations and to notify people when they can schedule their appointment a few days before so that we are sure to have a vaccination dose for everyone who has an appointment.
• No matter what category you are in, and even if you have had Covid, if you are over 16 and have not yet pre-registered, please do so on the Vaccinate.Virginia.gov website.
• If you have pre-registered and are in a category that should have been vaccinated by now, please check your spam or clutter folder in your email to make sure the email from arlington@public.govdelivery.com has not been put there.
• Also, and check your registration with Vaccinate.Virginia.gov to make sure your information is correct and there is no typo in your email address.
• If you continue to have trouble, you can contact BHelfer@arlingtonva.us with your full name, date of birth and a contact phone number. Put "LEGENDS Referral" in the subject line.
For general vaccination information, please see our County website: https://www.arlingtonva.us/covid-19/
Tomorrow, we will hold another Covid Work Session: Tuesday, March 30th at 3pm. You can watch it live or later. If you have a question you would like me to ask our staff, simply reply to this email and let me know what it is. I will try to ask it or get the answer. https://countyboard.arlingtonva.us/events/virtual-county-board-work-session-covid-19-and-public-convocation-to-convene-in-a-closed-session/
We continue to make real progress on vaccinations. That said, even if you've been vaccinated, continue to wear a face mask and socially distance when you are among other people. It's not yet clear whether people who have been vaccinated can spread the virus.
With every week that goes by now there are more flowers blooming and more people vaccinated. Despite ongoing frustrations and difficulties that we continue to address, this is a hopeful time.
All best,
Libby