Dear Friends,
I hope this email finds everyone enjoying the holiday season despite the continuing need to be cautious about Covid. We held our final monthly Board meetings of the year and will be back January 3 for our organizational meeting when we elect our new chair and vice-chair. We had few, but important, items this month.
COVID
As I'm sure everyone is aware, the Omicron variant of Covid is rapidly spreading everywhere, including in Arlington. Despite this, we have come a very long way since March of 2020, which seems strangely not long ago to me. 83% of our residents have had at least one Covid shot. We are providing free vaccinations to everyone 5 or older, as well as boosters to those over 16. There are three free Covid testing sites in the County which need no appointment, no doctor's order and no proof of residency. As a pilot, we distributed some free at-home testing kits at our libraries recently. They were all distributed quite quickly. Hopefully, we will soon be able to have free testing kits for anyone wanting one. I believe we need to find the best ways to "live with Covid" as I do not think Covid will be going away any time soon.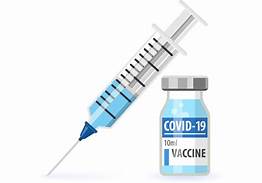 There is much information on our web pages about vaccinations, testing sites, case rates and more. So far it looks like those who are fully vaccinated and have had a booster are well protected against severe illness from the virus. I think by this time next year we will have settled in to whatever the new normal is with Covid. Likely Covid will become like the flu with constant mutations of various severity every year requiring annual shots and vigilance. Mask wearing is likely to continue in some form, much like in Asia where people have long worn masks when they are ill.
Pentagon City
We advertised that we will consider the Pentagon City Planning Study at our February meeting. This is a major effort to update our plans for the Pentagon City area. I was pleased to see how holistic the planning has become with focuses on schools, Biophilia and equity in addition to the traditional focus areas of transportation, buildings, and parks. I also want to give a shout out to the Livability 22202 group, which has worked for years to make the Crystal City/Pentagon City area more welcoming and livable in the future as it develops. They continue to be a thoughtful and hardworking volunteer partner in the effort. Arlington and the 22202 area are the better for it.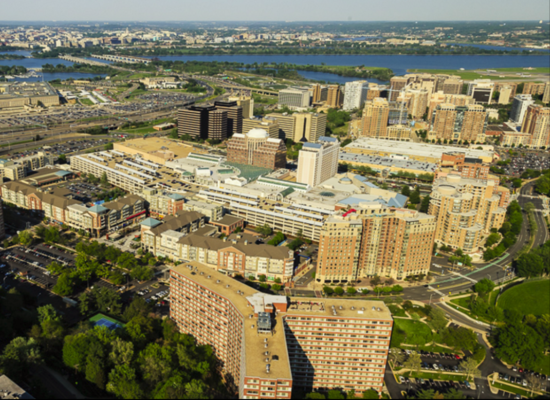 Douglas Park

The updated (from 1998) Douglas Park Neighborhood Conservation Plan was presented and formally accepted by the Board. As with all our neighborhood conservation plans, it was developed by volunteers from the neighborhood working with our staff. There are 43 recommendations to improve this vibrant and diverse neighborhood and they will be used to inform projects in the future. I agreed with their concern about the inability to get sidewalks where they are needed at times. This is due to a variety of issues, not the least of which are the need to get easements from homes along the street and, sometimes, to remove large trees if a sidewalk were to be built. This has long been a concern of mine, and I plan to look into it again to see if some acceptable solutions might be found.
Barcroft Apartments
Barcroft Apartments, with 1,334 units, is the largest complex of affordable housing left in Arlington. It is market-rate affordable, meaning that it is privately owned and the rent can go up at any time. I have been concerned about the potential to quickly lose all these affordable units since I joined the Board in 2012. The entire complex and some adjacent commercial space went on the market this fall. Happily, the winning bidder was Jair Lynch Real Estate Partners, a company that wants to preserve the affordability, renovate the units, and create a real community with amenities like tot lots and bike storage and possible pools. We voted to approve a $150M low-cost County loan for the purchase. Amazon, continuing its commitment to affordable housing, is providing another $160M low cost loan. The deal will be finalized in the next few days, but I am very hopeful that we have preserved all the units at 60% AMI affordability for 99 years. I expect the financing to be redone in a few years after Jair Lynch and the County have a better idea of the immediate needs for repairs and maintenance and have developed a long-term plan for the entire site. The project will transform this area of Arlington County and, I hope, become a model for how to provide good affordable housing stock in a thriving metropolitan area.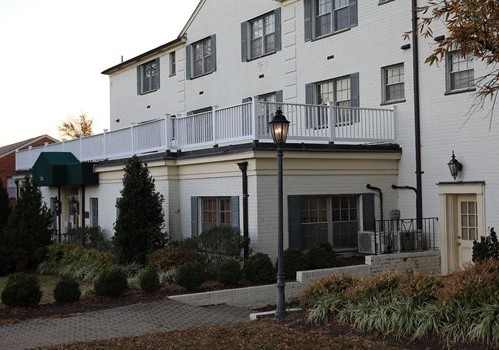 Swearing In Ceremonies
Both my colleague Takis Karantonis who won re-election this November and Mary Kadera who will be joining the School Board in January were sworn in this past week. I appreciate their, and retiring School Board Member Monique O'Grady's, willingness to serve. This is not an easy time to hold local elected offices. Mary had the most unusual swearing in I've attended yet: held in the parking lot of her children's school on Saturday morning. It was efficient, touching and offered a great opportunity to catch up with people in person.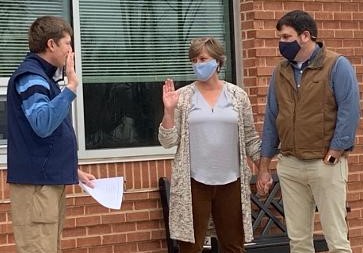 I wish everyone a safe, healthy and happy holiday season,
Libby