Dear Friends,
Tuesday evening we had the County Board's organizational meeting and then met virtually with the Civic Federation for our annual discussion, which worked pretty well. Our meeting was one day late because of the snow. We elected Katie Cristol as our new Chair for 2022 and Christian Dorsey as our Vice Chair. I know they will provide excellent leadership for the Board. My thanks go to Matt de Ferranti for his leadership last year.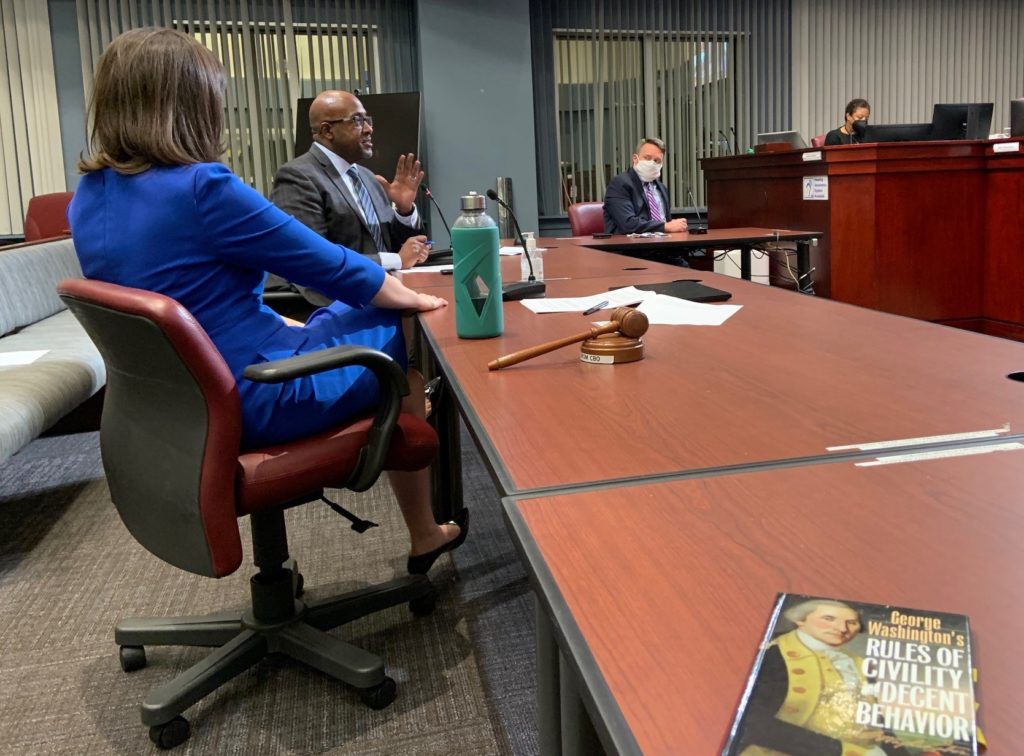 Besides electing our leadership and other organizational items, we heard an update on Omicron and vaccine clinics. I believe we are leaving the pandemic phase of Covid and entering the endemic phase, which means that it is everywhere and is not going away, but we are adapting to it as we did to the flu. I suspect wearing masks when ill, as some countries have long done, and annual boosters will become the new normal for us. In Arlington we are working on added testing centers soon, but are subject to limited supplies again. Our general Covid webpage has a lot of good information. While our rates of Covid infection are up to about 1 in every 4 people tested. It looks like our hospitalizations are relatively steady. Hopefully Omicron will prove to be less dangerous than Covid-19. Vaccinations certainly help keep down serious illness. Bottom line: get vaccinated, boosted and wear a mask when with other people outside of your immediate group.
Board members traditionally give New Year's remarks. I enjoyed listening to my colleagues. This is a well aligned Board although we express our thoughts differently and have sometimes different emphases. I talked about the major economic and social transitions we are going through (comparing it to white water rafting) and the need for civility to help us navigate these turbulent times. My readers will not be surprised to hear I returned to my themes of equity, innovation and resilience. You can read my remarks "Building a Resilient Beloved Community in Turbulent Times" on my web page and my colleagues' full remarks here.
I hope you were able to enjoy the snow, but I know many people had terrible experiences on I-95 and it took us longer than usual to plow neighborhoods. We haven't seen that much snow for several years. Our crews have been working hard, but, like many places, we are short staffed due to Covid. In addition, several drivers were traveling to Arlington from other areas to plow…but came up I-95 and never got here that day. So we did not cover as much street plowing as quickly as we would like.
All best wishes for the New Year,
Libby