Dear Friends,
As most years in March, my Board colleagues and I have spent much of our time and energy on the FY23 budget which we will adopt next month, but we also had a fairly busy regular meeting.
Residential & Commercial Buildings
On Saturday we approved "The Elliott" which will be 247 residential units and ground floor commercial space at 2601 Columbia Pike. This replaces the Fillmore Gardens shopping Center. I think the building will be an attractive development and our Economic Development staff have been working to assist the six businesses tenants there now. Two of the businesses located there will remain on site in trailers and have new space in the building; two are relocating; and two have not yet indicated what they would like to do. Also, there will be three levels of underground parking. We also approved a residential building with ground floor retail on Wilson Blvd. at Courthouse. This building will have some affordable housing units on site and be a very distinctive structure that makes good use of a challenging triangular site.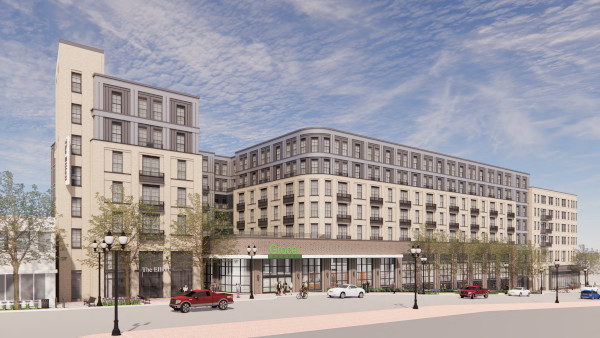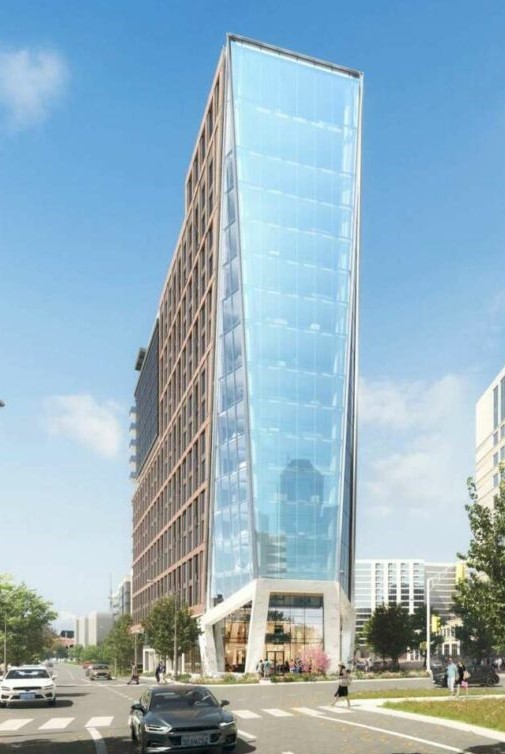 Clarendon Sector Plan
We advertised updates to the Clarendon Sector Plan and will have adoption of the plan on our April agenda. The main concerns about the update are that there is not enough green space and that the Joyce Motors building is not preserved on site. I will study the plan more before our April meeting, but I think the nearby green space at Quincy Park, W-L High School and other parks likely mitigates the need for more green space than is already provided within the sector area. Despite its historic interest, preserving the entire Joyce Motors building, which is mostly cinder block, as well as the parking lot on which it sits does not seem worthy of forgoing the benefits of the proposed plan. The developer of the Joyce Motor site has done a lot of work to preserve the facade of the building in the new building and created an attractive design that provides much needed residential units.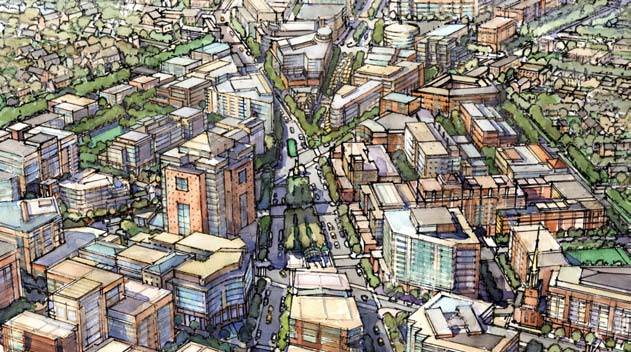 Arlington Restaurant Initiative (ARI)
On Tuesday, we spent some time discussing a permit for live entertainment and dancing at two new restaurants that are replacing the former Whitlow's. Residents who live very close by spoke to us about the noise, trash, and sometimes bad behavior of patrons and the negative affect on their home life. Now that establishments are opening up more fully after the last two years of the pandemic, we are working hard to get our Arlington Restaurant Initiative (ARI) into every establishment. ARI creates a partnership with establishments and our police to help prevent overserving of alcohol and disorderly or dangerous conduct. ARI was very effective before the pandemic, and we are hopeful it will again be able to make the Clarendon night life less disruptive and difficult for both our neighbors and our police. The permits will be reviewed by the Board again next fall.
Our Sister City in Ukraine
While it feels like life in Arlington is starting to return to somewhat normal after 2 years of the pandemic, I'm sure we are all horrified by the Russian invasion of Ukraine. Our Sister City of Ivano-Frankivsk has been bombed, but is near the Polish border and so far has been spared the worst of Russian attacks. I was pleased to help kick off a regional clothing and blanket donation drive led by the Northern Virginia Regional Commission (NVRC). NVRC is connected to a network to truck donations to Wilmington, NC for shipment to Amsterdam and then to be carried by truck to Polish churches and relief agencies which are anxious to have them to help refugee families.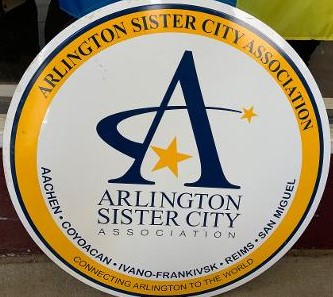 Here are ways to donate. At our Central Library, donations can be dropped off in a bin just inside the main Quincy St. entrance until April 15th. Please bag your items; requested are: socks, hats, gloves, gently-used coats and blankets. Cash is usually the best way to help, and Arlington Sister Cities recommends the organizations below. They held a well-attended fundraiser on Sunday, the 20th.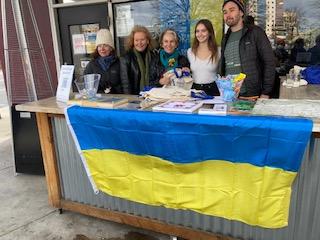 I hope everyone stays well and finds the spring flowers and birds a good antidote to the grim world news.
Libby