Dear Friends:
Many of my readers will be one of the 14,000 Arlington residents who will receive a ballot in the mail this week when early voting starts May 5. This seems a good time to remind everyone of all the ways you can vote.
However you vote, I hope you will vote for Josh Katcher for Commonwealth's Attorney, Susan Cunningham and Natalie Roy for your 1st and 2nd votes for County Board and Maureen Coffey for your 3rd vote. There are 2 seats up and you get to vote for your top three choices in case your #1 or #2 choice does not get enough votes to win, your 3rd choice might. Below is a reminder of all the candidates I am supporting and why.
Early In-Person Primary Voting Begins Friday, May 5th
In Arlington, we are fortunate to have 3 ways to vote in Primaries and on Election Day.
1) Early In-Person Voting begins 45 days before Primary Day (May 5)
2) Mail-in Ballot
3) Voting at the polls
There is essential information about those 3 ways on the Arlington County website.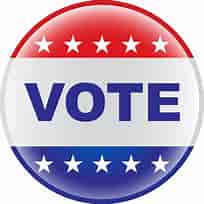 Important Dates
First day of In-Person Early Voting: May 5, 2023
Last day to register to vote or update existing registration: May 30, 2023
Last day to apply for a mail ballot: 5pm, June 9, 2023
Request a Mail Ballot Online: https://vote.elections.virginia.gov/VoterInformation
Track Your Ballot:
Drop Off Your Ballot
Early Voting Locations & Hours
For the June 20, 2023 Democratic Primary Election
All Arlington voters are eligible to vote early at any of these locations.
Voters need an accepted ID.
Voters mark and cast their ballot on the spot.
Location Dates & Hours
Courthouse Plaza 2100 Clarendon Blvd, Ste. 320
May 5 – June 16
Monday – Friday: 8am – 5pm
                                                                        June 10 & June 17
Saturday: 9am – 5pm
Extra Hours – June 13 & June 15
Tuesday, June 13 & Thur., June 15: 8am – 7pm
Madison Community Center 3829 N Stafford St
Tu. & Thur., June 13 & June 15: 2 – 7 pm
June 10 & June 17
Saturday: 9am – 5pm
Walter Reed Community Center 2909 16th St S
June 13 & June 15
Tuesday, June 13 & Thursday, June 15:
2 pm – 7pm
June 10 & June 17
Saturday: 9am – 5pm
June 20th Primary Elections & Candidates
There are 7 different local seats up this year. Two seats are up for County Board with six (6!) candidates running. With the new rank choice method we are using, you can vote for your first, second and third choices for these seats. I strongly support two candidates who I believe are very well qualified, and will put Arlington first in their decisions rather than a particular ideology or limited set of issues. Neither is likely to want to use Arlington as a stepping stone to another position, which is not necessarily a bad thing, but can cloud your judgment when it comes to difficult decisions.
Susan Cunningham has lived in Arlington for 25 years. She and her husband have two children in our public schools. Susan is experienced in leading non-profit organizations and has been active in local issues for years. She excels at bringing people together to solve complex challenges across many sectors. As a mechanical engineer, she brings a keen and problem-solving intellect to the job. As a mother and activist, she brings understanding, a broad perspective and heart to her work. I think she is exactly the kind of person we need on the Board.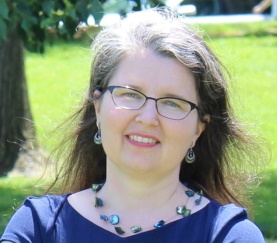 Natalie Roy is a 30+ year resident of Arlington. She and her husband have raised three children here. Natalie brings years of experience as a real estate agent and volunteer. She knows Arlington and its neighborhoods well. She brings a broad understanding of our community and our local economy that comes with a lifetime of working throughout the County. Her passion for the environment is clear in her devotion to cycling as a mode of transportation.
For your third vote I do not have as strong a recommendation, but plan to vote for Maureen Coffey who is young and relatively new to Arlington. She works hard and seems to have a broad perspective and strong interest in local government issues and serving Arlington.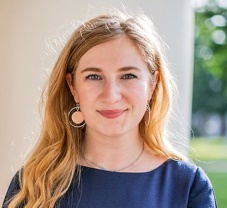 The Commonwealth's Attorney race is hotly contested. As I've said before in this newsletter, I strongly support Josh Katcher who is an experienced, progressive and thoughtful prosecutor. He is respected by our judicial and public safety communities. He will make sure Arlington is not known for being a soft target for criminals in the region. He will not criminalize people who make a youthful mistake or need help with mental health or addiction. Also, he understands the needs of victims of crime and when serious crimes need to be aggressively prosecuted.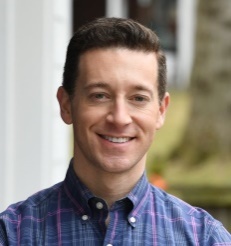 The Sheriff'srace is also contested. I support Jose Quiroz, the acting Sheriff, in that primary. Here is his link: https://joseforsheriff.us/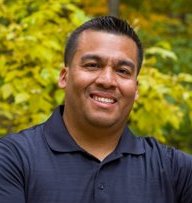 As always, I hope this information is helpful.
All Best,
Libby